best cricket betting sites in India and the legal aspect of gambling in the case that you'd like to do some Cricket World Cup betting this coming World Cup.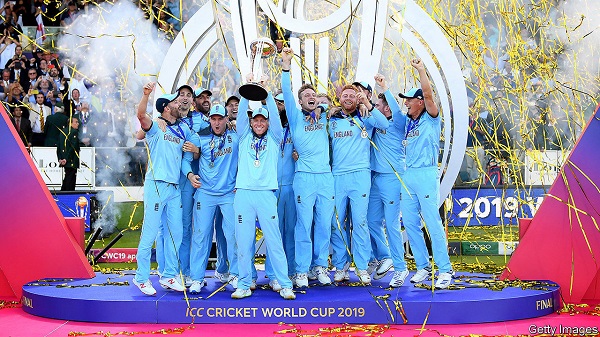 Cricket in 2021
There are plenty of great cricket events scheduled for 2021 such as the Indian Premier League (11th April until the 6th June) and The Ashes (22nd November until 14th January). However, there is an event sandwiched in between these two that the whole cricketing world is looking forward to, and that is the ICC T20 Cricket World Cup, which is going to take place in India.
The T20 Cricket World Cup is scheduled to be played from the 18th October until 15th November, and the BCCI have chosen the following venues for the matches:
Ahmedabad
Bangalore
Chennai
Delhi
Mohali
Dharamsala
Kolkata
Mumbai
However, this could change slightly as it has been reported that there are some members of the BCCI that are not happy with the venues that have been chosen - they expect a much wider distribution of games, so there could be some changes to the list of stadiums where the matches will be played.
There will be 16 teams competing at this tournament and these are:
India
Pakistan
Australia
England
South Africa
New Zealand
West Indies
Afghanistan
Sri Lanka
Bangladesh
Netherlands
Papua New Guinea
Ireland
Namibia
Scotland
Oman
The tournament will start off with the 6 qualifiers (Netherlands, Papua New Guinea, Namibia, Scotland, Ireland, and Oman) and Sri Lanka and Bangladesh fighting it out in a mini league for the right to earn a place in the Super 12. At the end of the Super 12, the top 4 teams will advance to the semi-finals, with the team that finished top playing the team that came 4th, and the team that came 2nd playing the team that came 3rd. The winners of those two games will then compete to be crowned the best T20 international team in the world.
This tournament was originally scheduled to be played in 2020 in Australia, but due to the current pandemic it was postponed until 2022. This is actually great news for us cricket lovers as it means that we get to enjoy two great international T20 competitions in the space of a year. If you want to find out all about the goings-on in the cricketing world, then pay a visit to
Cricket Betting Sites
As we mentioned earlier, cricket in India is very popular and when a big match is on the country will often grind to a halt. However, there is something else that Indians love to do when it comes to cricket, and that is bet on it. Cricket is already a very entertaining game, but you can add to the levels of excitement by cricket betting in 2021. Obviously, though, if you want to start betting on cricket, you need to join some cricket betting sites. Thankfully for us Indians, there are plenty of online cricket sites that we can register with.
In fact, we have so many different cricket betting sites that we can open an account with that it can be quite difficult at times to find the best ones. It is similar to when you go to a lovely restaurant, take a look at the menu and find that there are more than 100 dishes on it - how do you go about choosing the best for you? Well, thankfully, when it comes to the best cricket betting sites, there are many great online comparison websites out there that will help you to make your mind up. When you are searching for cricket betting sites to register with so that you can start your cricket betting journey, there are some important criteria that you should always have at the forefront of your mind, and we have listed them all below for you:
The Welcome Bonus being offered
The cricket odds being given
The different cricket markets you can bet on
The security levels
The different payment options available
Whether the customer support is any good
Obviously, there is not a lot preventing you from picking online cricket sites completely at random, but if this is your tactic then it is highly likely that you will end up having an account with a bookmaker that does not meet all of your cricket betting needs. Therefore, we really do suggest that you do a lot of research and check out the best comparisons sites before you take the plunge and sign up with any cricket betting sites.
When you start betting on cricket, it is vital that you do some research before you risk your hard-earned cash. At www.cricketworld.com you will be able to read plenty of helpful cricket news that you can put to good use and improve your chances of placing successful bets at online cricket sites.
Do All Betting Sites Accept Players from India?
This is one of the many questions that Indian cricket fans ask regularly, and the simplest answer that we can give you to this question is a resounding no. As a matter of fact, you will not be able to find any cricket betting sites on the Internet that accept players from wherever - online cricket sites as well as online casinos will always have a list of countries that are not permitted to play with them. However, this does not matter as there are still more than enough cricket betting sites that Indian cricket fans can register with to enjoy some cricket betting.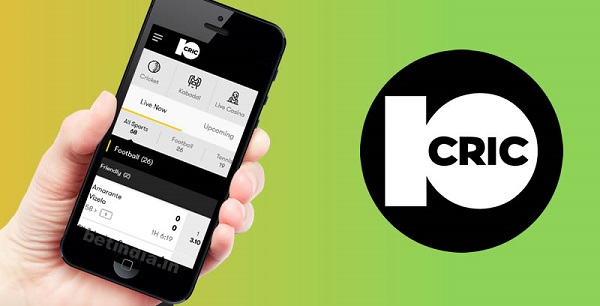 Which Are the Best Sites for Cricket Betting Online?
Online cricket sites, it is safe to say that none of them have been created equally. Just like everything in this life, there are some bookies out there that are much better than their competitors. So, what are some of the best bookies for Indian cricket betting fans?
Well, in our opinion you cannot go wrong by choosing www.10cric.com. This sportsbook is completely dedicated to Indian sports bettors, meaning that you should not be too surprised to hear that they have a huge variety of cricket betting markets and that they offer their customers very good odds for the cricket markets that they offer. If there is no cricket on that you want to bet on, you can try your luck with other popular sports in India such as football, kabaddi, and horse racing. If you decide to register with 10Cric, then you can claim a 7,500 Indian rupees Welcome Bonus. To add to all of this, they have very good customer support, many different payment methods, and a quality mobile app.
Another very good cricket betting bookie that we recommend you have a look at is Betway. They have been around for just 12 years, but they have already become one of the biggest sportsbooks in the world. Just like 10Cric, they also offer their players a plethora of cricket markets and high odds. If you opt to register with Betway, you can lay claim to a 2,500 Indian rupees Welcome Bonus. they have a very good app that we recommend you download if you decide to start a sport betting journey with Betway.
Sportsbet.io can be considered to be a bit of a baby in the sports betting world as they have only been around for 4 years. However, during this short time, they have proven that they have what it takes to be around for decades to come. If you opt to join them on their journey, you will be able to place bets on 30 sports, with cricket being one of the main focuses. You will be able to find all the cricket betting markets that you can think of and the odds are very good too. They do not yet have a mobile app, but please do not let this dissuade you from signing up with them because their mobile site is plenty adequate. To put the cherry on the cake, they have a lot of payment methods and their customer support team is very supportive and will not stop until your issues have been solved.
Legal Betting in India
At the time of writing, the only type of (gambling in India) that is legal is the lottery and horse racing. However, there are some exceptions to this rule such as Goa and Sikkim - here you can even find brick and mortar casinos. The gambling regulations in place in India are a bit vague as they do not speak about online gambling. However, this cannot really come as much of a surprise when you find out that the Act in place is one that came into being before the Internet was even in existence. Therefore, we can tell you that it is not illegal for Indian citizens to register with online bookmakers and casinos outside of India - there are plenty that happy to accept Indian gamblers and Indian currency.
The Indian government have the aim of fully regulating gambling in India as they know just how much money it can bring in for them. Additionally, there are plenty of issues when it comes to illegal gambling in India and the government feel that if they go ahead and make gambling legal then the issues will start to slowly disappear. Therefore, although most forms of gambling are currently illegal throughout the country, we are pretty sure that this will not be the case in the near future.